Sports » Latest News
Sports
Posted: Dec 25, 2019 7:01 AMUpdated: Dec 25, 2019 8:01 AM
Best of 2019: BHS Gets Two Spring Coaches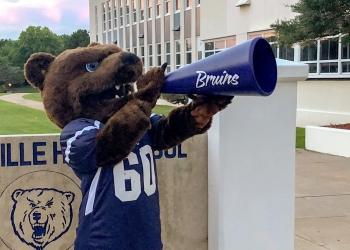 Over the next few days we will highlight some of the best stories from the calendar year across Osage, Washington and Nowata counties, as our year in review will continue until 2020.
Bartlesville hired two new spring coaches in the early parts of the summer - both for high-profile sports.
Then Athletic Director Spence Rigdon made two important hires for Bartlesville boys' soccer and Bruin baseball in the span of a couple of weeks in early June. Rigdon tapped former Bruin Anthony Tucker for soccer, and longtime Mustang assistant Cody Price for baseball.
Tucker was an obvious choice. He had previously been a head coach at Field Kindley High School in Coffeyville. He also served as an assistant on the Lady Bruin squad in the year prior to his hiring. Tucker said when the phone rang he was excited to lead the boys program.
Meanwhile Price will have his first head coaching job as the skipper for the Bruin's on the diamond. Price had been an assistant at the 6A level for the past 11 years, eight of which were in Mustang. He was the pitching coach for a Mustang team that made back-to-back state tournaments the past two years. Price talks about what made him think Bartlesville was the best first head coaching job for him.
Both Price and Tucker will have their first seasons at the helm for soccer and baseball this spring. Both will also be affected by the new bond issue. Price will help Bartlesville play its first full season on turf at Bill Doenges Memorial Stadium in just a matter of weeks.
Meanwhile Tucker will navigate Custer Stadium construction during soccer season.
« Back to Sports