Sports » Latest News
Sports
Posted: Dec 23, 2019 11:18 AMUpdated: Dec 23, 2019 12:18 PM
Best of 2019: Dewey Football is Back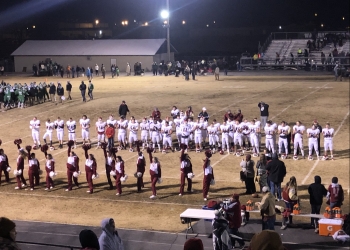 Over the next several days leading up to the New Year, we will go over some of the top stories throughout 2019 in the Osage, Washington and Nowata county areas…
2019 was a year filled with success on the gridiron. The Dewey Bulldoggers had one of the most successful season in recent program history. The Doggers hit the seven-win mark for the first time in 25 years.
While the Doggers were bounced in the playoffs by perennial-foe Adair, the regular season was filled with several thrilling moments. Quarterback Kale Carner was named Tulsa World State Player of the Week after an eight touchdown performance against Haskell. Here is a look back at one of the scores.
Dewey ended notching its spot in the playoffs against Caney Valley in week 8 with a 56-18 victory. This was the team's first playoff berth since 2016. Dewey head coach Trent Turner was excited for his team at the time.
The Doggers will lose an abundance of contributors heading into 2020. However, the groundwork has been put down for future football.
« Back to Sports