Sports » Latest News
Sports
Posted: Dec 24, 2019 9:16 AMUpdated: Dec 24, 2019 10:17 AM
Best of 2019: Lady Bruins Win Again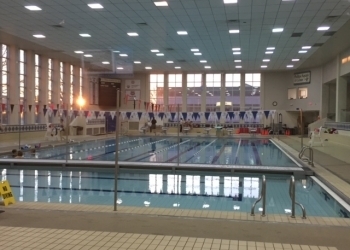 Over the next few days we will highlight some of the best stories from the calendar year across Osage, Washington and Nowata counties, as our year in review will continue until 2020.
It was unlikely, but at the same time expected, as the Lady Bruins swim team did it again.
Bartlesville High girl's swimming won its fifth straight state championship on Saturday morning in mid-Feburary in Edmond, as the Lady Bruins topped Jenks for the first time this season to take home the 6A crown.
BHS won nine of the 11 events to edge out the Lady Trojans for yet another state title.
Bartlesville was the underdog going into the contest, having graduated five college swimmers from last year and having finished just behind Jenks in the Frontier Valley Conference meet and the East Side Regionals.
BHS did it with a mix of veterans and underclassmen. Seniors Erin Downey and June Harris along with junior Sydney Perry led the way as future NCAA Division 1 athletes with experience. It was younger girls like freshman Aiden Howze that helped with depth. Before the postseason began, head coach Chad Englehart said his team's progress with the younger swimmers could be the difference down the stretch.
This five-year win streak will go down in BHS lore as one of the best in state history. The Bartlesville High School Bruins and College High Wildcats girls swim teams racked up 8 consecutive state championships from 1982-1989, while the Bartlesville College High Wildcats boys swim teams had 10 consecutive state championships from 1962-1971.
Overall the 2019 girl's title is the team's 40th.
The Bruin guys also did well, finishing in third place to get on the podium.
We will have more year-in-review stories as the week rolls one. We have a look at this year's edition of the Bartlesville High swim team available on our website from Tuesday.
« Back to Sports