Sports » Latest News
Sports
Posted: Sep 19, 2019 9:07 AMUpdated: Sep 19, 2019 10:07 AM
BHS Softball Coming Down the Stretch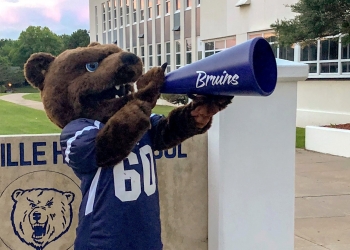 The Bartlesville softball team is starting the stretch run of its season.
The Lady Bruins will only have about three weeks left of regular action before the 6A playoffs start during the second week of October.
It has been a promising debut for head coach Kyle Minton, who took over the program this past offseason. Bartlesville has won seven games thus far, but has some of its more winnable district contests left in front of it on the schedule. Minton talks about the season thus far.
Minton also mentioned that injuries have caused a few hiccups the last couple of weeks. He says he hopes to have all of the Lady Bruins regulars back in time for October.
Bartlesville will begin a tournament in Putnam City on Thursday. The Lady Bruins will face 5A Western Heights in game No.1 of that event.
« Back to Sports