Sports » Latest News
Sports
Posted: Jun 26, 2020 7:10 AMUpdated: Jun 26, 2020 8:10 AM
BHS Softball Tryouts Go Well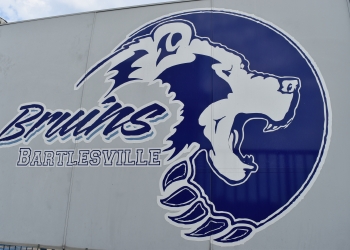 We talked about soccer tryouts earlier this week, but there were softball tryouts at Bartlesville High over the past couple of days, as well.
Kyle Minton is back for his second season as Lady Bruin softball coach, and he was pleased with the turnout. Minton said about 55 girls came out for the competition. He says the biggest positive by far was just to get to see everyone out on the field again.
The other major positive was the Lady Bruins getting to play on the newly turfed softball facility. Because softball is a fall sport in Oklahoma, there had been no other opportunities since the pandemic for the softball players to get out on the new field. Minton says everyone enjoyed the upgrade.
Lady Bruin softball practice will begin on July 15.
Minton said he doesn't know what the future will hold for fall athletics, but he was optimistic that Bartlesville would be able to play some softball this season.
« Back to Sports