Sports » Latest News
Sports
Posted: Dec 23, 2019 11:20 AMUpdated: Dec 23, 2019 12:20 PM
BHS Swimming Still Working into New Year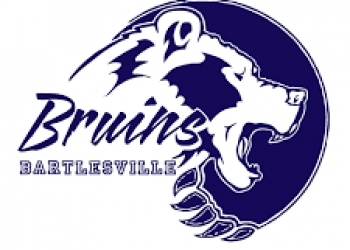 Let's look to this winter next, as the Bartlesville High swim team is off for several weeks prior to the start of the spring semester in 2020. It is a bit of a rebuilding year for a Lady Bruin swim program that is coming off five consecutive state titles. Meanwhile the Bruin guys will likely be in the running for a podium spot when state rolls around. BHS has gone through four meets thus far. Head coach Chad Englehart gives an overall update on the season to this point.
The Lady Bruins turn back was always known to be on the horizon. With the departure of numerous division one quality athletes over the past two years, it was not possible to keep up with smaller numbers.
Outside of Sydney Perry, there are not many big-time contributors left on the 2019-2020 squad. Despite the expectation, Englehart says it has been an adjustment to recalibrate his mindset with Lady Bruin swimming.
Englehart went on to say he thinks the Lady Bruins have done a great job regrouping and refocusing on what they can do to improve this year.
« Back to Sports