Sports » Latest News
Sports
Posted: Mar 21, 2020 6:18 AMUpdated: Mar 21, 2020 7:18 AM
BHS Tennis Off to Great Start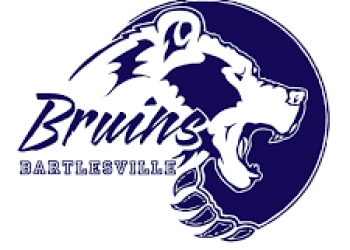 Bartlesville High School, just like the rest of the state, is going to be on its extended spring break because of coronavirus concerns.
Up until this coming Monday, BHS will not have missed any sports.
The extended time off will affect tennis. Lady Bruin and Bruin tennis had a terrific start to the season.
Both the Bartlesville boys and girls have had success, with multiple individual meet titles and top-3 or 5 finishes against really good competition. Head coach Bryan Reece talks about his team's performance against some of the best in the state thus far.
To this point, not a ton has changed with Bartlesville tennis. Reece says he likes to keep the schedule light during spring break, as it usually gives his athletes a bit of time off before the second part of the season.
Lady Bruin and Bruin tennis will have some more time off, as there will not be any spring sports until at least April 6, which is when the state is scheduled to look at what it will do with schools once again.
« Back to Sports