Sports » Latest News
Sports
Posted: May 07, 2022 7:04 AMUpdated: May 07, 2022 8:04 AM
Bruin Baseball Ends Season vs. BA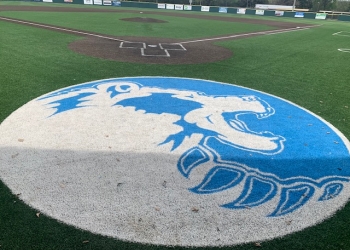 Bartlesville High baseball had its season come to a close on Friday afternoon in the 6A Regionals.
The Bruins fell to Broken Arrow 6-3 in the first elimination game of the day. The Tiger's No. 1 starter was still available and held the Bruins at bay just enough to grab the win.
Bixby would top BA in the championship round later in the evening, as the Spartans head to state.
Early on it looked like Bartlesville was in good shape. The Bruins scored two runs in the top of the first inning.
It was heads up base running that gave BHS the first two runs of the game.
Broken Arrow would not go quietly. The Tigers battled for five runs in the bottom of the fifth inning, which would end up winning them the game. BA sent 10 guys to the plate and had four of its seven hits in the contest. The Tigers also added an insurance run in the bottom of the sixth.
Nik Johnson and Zeb Henry both pitched well and gave the Bruins a chance. Bartlesville down by three in its final at-bat of the year would make some noise.
Down to their final strike, Luke Fox and Eric Olenberger both singled to make things interesting.
However BHS could not get any more in the top of the seventh and BA would win.
Bartlesville ends its season at 25-14, a great year for a mostly new-look club. The Bruins will return three of their top four starting pitchers and six of the nine guys in their everyday lineup.
Harrison Clark, Mason Moody and Bradee Rigdon will graduate after stellar senior seasons.
« Back to Sports