Sports » Latest News
Sports
Posted: May 04, 2022 7:36 AMUpdated: May 04, 2022 8:36 AM
Bruin Baseball Readies for Regionals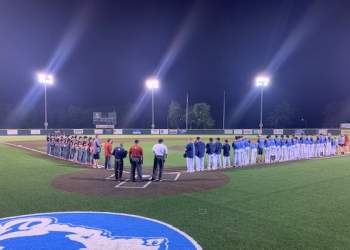 The Bruin baseball team is one day away from starting its postseason.
Bartlesville will kick things off against Broken Arrow at Bixby High on Thursday afternoon at 1:30 PM.
BHS is 24-12 on the year and will have been off for six days when the first pitch is thrown.
Head coach Cody Price gives his thoughts on the past couple weeks of Bruin baseball.
We will have the regional games on the radio for you. The BA game on Thursday afternoon will air on Sports Talk 99.1 FM – KPGM.
« Back to Sports