Sports » Latest News
Sports
Posted: Sep 16, 2019 8:08 AMUpdated: Sep 16, 2019 9:08 AM
Bruin Defense Strong vs. Collinsville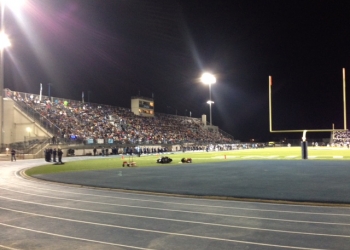 Bartlesville High was unable to pick up its first win thanks to some late-game heroics from Collinsville this past Friday.
A late Bruin pick-six gave the Cardinals some life to force overtime, where they eventually won the game 20-17.
Despite an 0-2 start in non-district play, Bartlesville has shown flashes of good play on both sides of the ball. The defense was fantastic on Friday, giving up only two scoring drives of a combined 43 yards. Head coach Jason Sport talks about the defense.
Things will continue to stay tough for the Bruins, as they travel to Del City to face their first 6A-II opponent.
Archived Broadcast of Friday's Contest. You can also rewatch it on KWONTV.com
More on that game throughout the week.
« Back to Sports