Sports » Latest News
Sports
Posted: Mar 20, 2020 7:00 AMUpdated: Mar 20, 2020 8:00 AM
Bruin Soccer Waits After Hot Start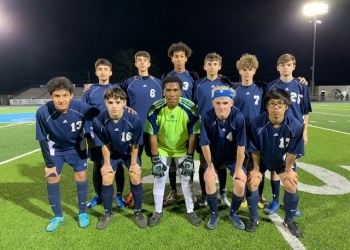 At Bartlesville High, spring sports are in a holding pattern because of the coronavirus, at least until Monday when the OSSAA plans on meeting again to discuss things further.
For Bruin soccer, it means a pause on a fantastic start to the season. Bartlesville is 4-1 with all four victories in overtime. The Bruins have had a flare for the dramatic this season, first year head coach Anthony Tucker explains why.
Tucker says that he has continued to have an open line of communication with his team over the past week even with the lack of practice. He says that the team utilizes group chat apps to stay in touch.
Although everyone has been positive and excited about the possibility of getting back to playing, Tucker says he knows this time has been hard.
Spring sports in Oklahoma have been suspended until at least April 6. No decisions have been made on the games teams will miss during that span.
There is of course a chance the entire season could be in jeopardy depending on that happens over the next few weeks.
« Back to Sports