Sports » Latest News
Caney Valley Football
Posted: Sep 17, 2019 3:04 PMUpdated: Sep 17, 2019 4:04 PM
Caney Valley Sees Oppurtunity Against Liberty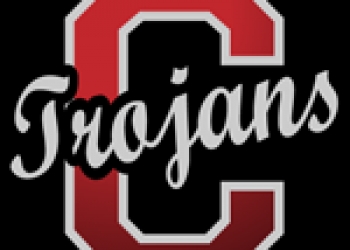 Better times could be nearing after Caney Valley football's rough start to the 2019 season. The Trojans are 0-2 and have been outscored 125-14 in losses to Barnsdall and Oklahoma Union to open up the season. Though, Caney Valley has an 0-2 Liberty coming to Ramona on Friday. Head coach Stephen Mitchell says this is a golden opportunity for the team.
The Trojans pounded Liberty last season, 55-0 for the one of the team's two wins in 2018. Liberty has struggled drastically as it has not won a game since 2015, piling up 36 consecutive losses.
Mitchell says despite some offensive struggles he is happy with freshman quarterback Zak Wallis who is set to make his third career start on Friday. Wallis has one touchdown pass so far in 2019. Liberty heads to Ramona for a 7 p.m. kickoff on Friday.
« Back to Sports