Sports » Latest News
Sports
Posted: Nov 22, 2021 8:42 AMUpdated: Nov 22, 2021 9:42 AM
Coaches Breakfast Successful at Bobby-Q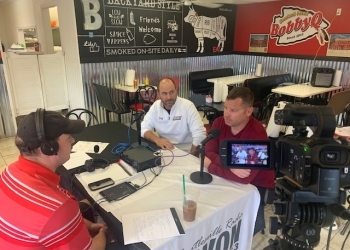 If you missed our annual high school basketball preview show on Saturday, we have our entire Coaches Breakfast archived under the on-demand portion of KWONTV.com.
We had coaches from Bartlesville, Dewey, Nowata, Pawhuska, Copan, Wesleyan Christian, Caney Valley, Oklahoma Union and beyond.
Bartlesville's boys technically open up their season on the road in Duncanville, Texas on Friday. The Bruins will be in a recruiting-event where other teams with big-time recruits get a chance to play in front of college coaches. BHS will be in a similar type of event on Dec. 4. Bartlesville was invited because of the recruiting profile of point guard David Castillo.
Head coach Clent Stewart said these are good opportunities for every member of the program.
We will have more on the Bruins and all the area high school basketball teams as the early-season rolls on.
« Back to Sports