Sports » Latest News
Sports
Posted: Jun 27, 2020 6:14 AMUpdated: Jun 27, 2020 7:17 AM
Doenges Ford Indians Split in Kansas - Again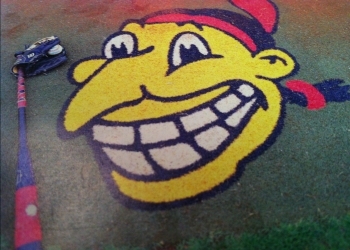 The Doenges Ford Indians split two more games in the state of Kansas on Friday afternoon and evening, as Bartlesville's summer baseball team has gone 2-2 through four games in the Sunflower State thus far this weekend.
The Indians took game one over Pittsburg American Legion Post 64, final was 5-4 but then dropped game two to a club out of Overland Park named the Complete Game Indians, Bartlesville lost that contest 6-5.
In game one, Bartlesville scored three in the second and two more in the fourth and made it stand for a win. Two of the three runs for the Indians came off a Pittsburg error, as Connor Harbit had the call yesterday afternoon on KPGM.
Daniel Barham took the win in game one. He and Nik Johnson combined to allow only two earned runs in just over six innings of work. They walked six and struck out three.
In game two, the Indians would lose a couple of early leads. Bartlesville led 2-0 and 4-1, but the Overland Park club scored three in the fourth and two more in the fifth to get a 6-4 lead. Bartlesville could not dig itself out of the hole over the last three frames.
The Indians now stand at 9-13 thus far this summer with two more games on Saturday afternoon from Pittsburg, as the double-header begins at 1:00 PM.
You can listen to those games on KWON – AM 1400 and FM 93.3. You can also watch the Indians this afternoon on KWONTV.com.
« Back to Sports