Sports » Latest News
Dewey football
Posted: Sep 16, 2019 4:16 PMUpdated: Sep 16, 2019 5:17 PM
Doggers Ready for Vinita After Bye Week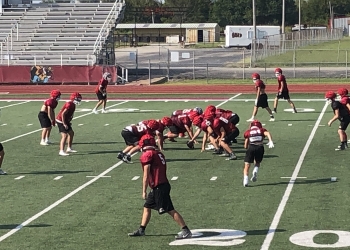 The Dewey Bulldoggers are ready for week 3 action as they travel to Vinita this coming Friday. The Doggers got a chance to sit back and watch last week during their bye as Nowata fell at the hands of the Hornets 56-14.
Despite the lopsided score, the Ironmen were able to gain 320 yards on offense with a mix of running and passing. This should bode well for a Dogger team that has moved the ball effectively in its first two games, a loss to Adair and a victory over Nowata.
Running back Colby Henley could be featured in the offense once again. Henley totaled 101 yards rushing in the week one win over Nowata. Henley also added a 72-yard receiving touchdown. Dewey head coach Trent Turner says Henley adds versatility to the offense.
Plenty more on the Bulldoggers this week ahead of Friday's road trip to Vinita.
« Back to Sports