Sports » Latest News
Area Baseball
Posted: Apr 07, 2021 3:10 PMUpdated: Apr 08, 2021 11:57 AM
Five Local Teams Set for NE Valley Conference Festival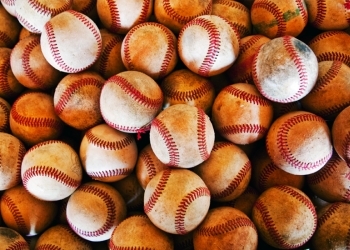 Several local teams will be displayed on the diamond this weekend at the Northeast Valley Conference festival being hosted by Oklahoma Union. The Cougars will have Dewey, Nowata, Chelsea and Caney Valley in town for the five-team round robin event running Thursday-Saturday.
The Dewey Bulldoggers enter the weekend at 7-13 overall. Dewey has won three straight games over Rejoice Christian and a doubleheader sweep of Blackwell. The Doggers outscored opponents 50-13 in those three games.
Chelsea comes in at 3-13 overall. The Green Dragons defeated Hulbert 30-20 in whacky affair on Tuesday night. That was Chelsea's second win in the last five games.
Nowata is riding a three-game winning streak as well. The Ironmen boast a 7-10 record overall. Nowata has put up double-digit runs in five games on the season.
Caney Valley is the only team in the field with an above .500 record at 12-4 on the season. The Trojans have won four straight games since dropping back-to-back contests against Dale. Caney Valley has surrendered less than 10 runs in all but one game this season.
The host team Oklahoma Union is 5-6 on the season. OKU got a late start on the diamond after a state title run in basketball.
Thursday's game will see Dewey square off with Chelsea at Noon, Caney Valley facing Nowata at 2:30 p.m. and OKU taking on Caney Valley at 5 p.m. The Cougars and Trojans' game will be broadcast on KRIG 104.9 FM.
FULL TOURNAMENT SCHDULE: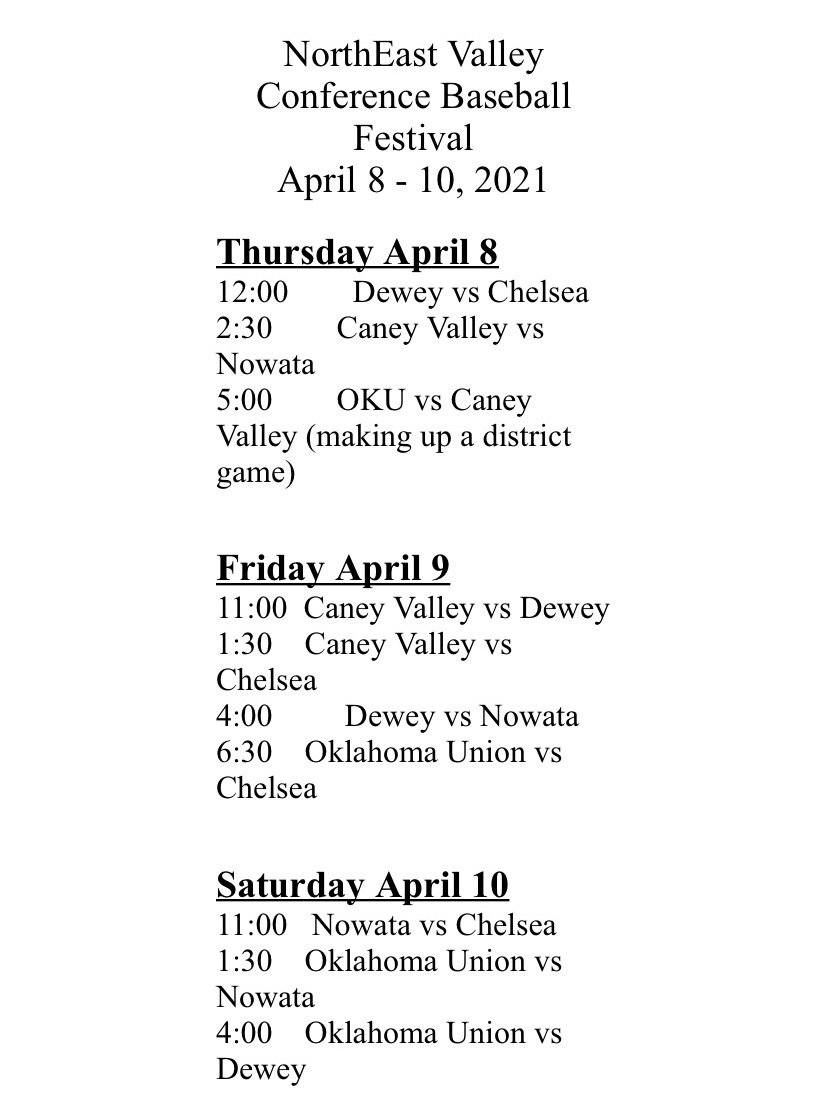 « Back to Sports