Sports » Latest News
Sports
Posted: Jul 08, 2020 6:52 AMUpdated: Jul 09, 2020 12:31 PM
Foreman Taking the Reins in Copan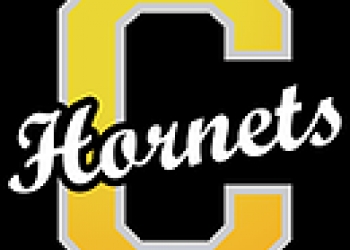 Copan football is breaking in its new head football coach, as Hornet alum Marshall Foreman has been officially on the job for about two weeks.
Foreman was a three-sport athlete at Copan, and his dad Kevin Foreman is the longtime head boys' basketball coach.
The Hornets football program is in need of stability. After not fielding a team in 2017, Copan had to co-op with Wesleyan Christian and South Coffeyville each of the past two seasons in order to see the field.
Foreman is now the third head coach in the past three years, after the departure of Shane Page and Dalton Loader each of the past two offseasons.
Foreman says he wants to bring some excitement back to the football field in Copan.
So far this offseason, the Hornets have been in the weight room getting set for 2020. Foreman admits this isn't the most ideal time to take over a program, with so much in the air getting set for fall sports.
However, things have started out well, with Copan getting increased attendance for its summer workouts versus previous years.
Copan has had as many as 10 guys at weightlifting this summer, which is much more than usual this time of year. Foreman says once all the potential players get back from vacation and work and start school, the team's numbers should support Copan playing football by itself this fall.
If that happens, it would be the first time since 2016 that Copan fielded its own football team
« Back to Sports