Sports » Latest News
Nowata Football
Posted: Sep 09, 2019 3:12 PMUpdated: Sep 10, 2019 9:15 AM
Former Ironmen QB Thriving in College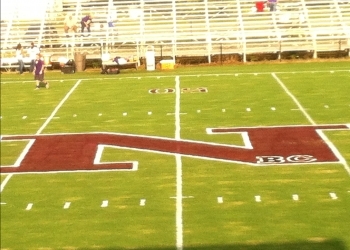 Former Nowata quarterback Wyatt Steigerwald continues to tear up the college ranks. Steigerwald moved on from Northeastern Oklahoma A&M to Missouri Western, a Division II school in St. Joe, Missouri.
The former Ironmen gunslinger made quite the debut in the Golden Griffons season opening defeat against Northwest Missouri.
Steigerwald threw for 270 yards and three touchdowns on the day while tacking on two rushing touchdowns as well. Steigerwald erased a 14-point halftime deficit but unfortunately NWMO would reclaim the lead in the fourth quarter.
Steigerwald is a junior at Missouri Western – he graduated from Nowata in 2015. He led the Ironmen to the 2A State Title game in 2014 – when Nowata went 14-1.
« Back to Sports