Sports » Latest News
Sports
Posted: Feb 13, 2020 7:49 AMUpdated: Feb 13, 2020 8:49 AM
GAC Still Searching for Volunteers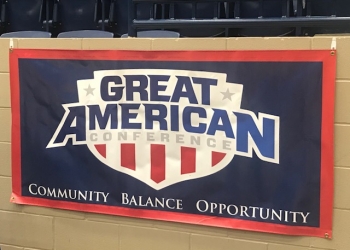 We are just a couple weeks away from the Great American Conference Tournament making its final return to Bruin Fieldhouse.
NCAA Division II hoops comes to Bartlesville High on March 5-8. The organizers are still searching for volunteers, you can sign up at BartlesvilleSports.net.
Although the Bartlesville Sports Commission has elected not to bid on the tournament going forward, chairmen of the BSC Bob Pomeroy says it is bitter sweet not having the event back in the future. He says the basketball and community service will be missed the most.
We will have more on the GAC's final go around in Bartlesville as the event inches closer
« Back to Sports