Sports » Latest News
Pawhuska Basketball
Posted: Jan 21, 2022 2:56 PMUpdated: Jan 21, 2022 10:35 PM
Huskies Play for Fifth After Win, Girls Lose and Will Play for Third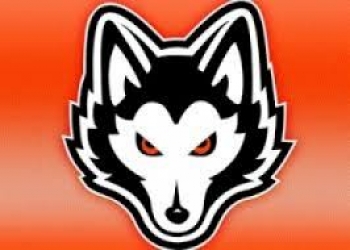 After the Huskies suffered a first round loss to Cleveland in the Pawhuska Invitational Tournament, they got back on track on Friday afternoon, as the Huskies rolled over Ponca City, winning with ease, 66-23.
The Huskies jumped out to a 10-0 lead and extended that lead to 14 at the end of the first thanks to this hard work from Conner Easley.
From there, Pawhuska rolled. Ponca City never got the game back within single digits and the Huskies held a 29-14 lead at halftime. Mason Gilkey, Noah Wilson and Dalton Hurd all finished in double figures.
Pawhuska now takes on Jenks in the fifth place game on Saturday afternoon at 2 p.m.
As the Lady Huskies took on Crossings Christian for a shot at the title, the game was close throughout, but the Lady Knights escaped with a 59-48 win.
The Lady Huskies trailed 9-7 at the end of the first quarter and didn't take their first lead of the game until free throws from Miya Curry gave Pawhuska a 16-15 edge at the midway mark of the second quarter. McKenna Justus nailed a three-pointer just before half to tie the game at 19 apiece heading into halftime.
During the third quarter, the Lady Knights banked in two three-pointers, helping them take a 40-35 lead into the final frame. From there, Crossings Christian opened up the fourth quarter on a 6-0 run and Pawhuska was never able to recover.
The Lady Huskies will play Cleveland for a chance at the third place throphy on Saturday afternoon. Both the boys and girls game will be available on KPGM FM 99.1 and KPGMTV.com.
« Back to Sports