Sports » Latest News
Sports
Posted: Jul 06, 2018 7:22 AMUpdated: Jul 06, 2018 8:42 AM
Indian's Poised For Possible Winget Semi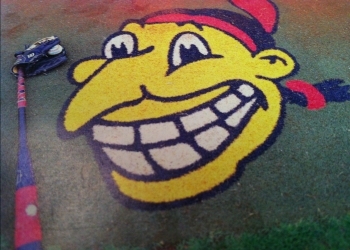 So far so good in the 59th annual Glen Winget Tournament for the Doenges Ford Indians, as the hometown team is poised to make a run at the title following a 2-0 start in the tournament.
The Indian's won again on Thursday night. Bartlesville blasted the Wichita Aviators 10-2, winning in a run-rule in the bottom of the sixth inning.
It was once again pitching that lead the way for B'Ville. Harold Borg and Noah Yearout, two BHS Bruins, combined to allow only two unearned run over six frames.
The two combined to strike out 11 Aviator batters. The Indian's have now struck out 22 batters in 13 innings of baseball in the tournament. Borg continued his tear at the plate, as well. He ended the game on a single to left field that gave the Indian's an eight-run lead.
The Indian's are the only 2-0 team in the Bill Doenges Pool. The top two teams from each five-team pool will move on to bracket play on Saturday for the tournament title. A win on Friday will clinch the Indian's spot in the final four. Even with a loss – odds are that Bartlesville will qualify for the winner's bracket.
The Indian's will take on Mt. Home, Arkansas at 7:00 PM on Friday for its final contest of pool play.
We will carry that ballgame on KWON – AM 1400 and FM 93.3. The game may start late because of the tournament format, (started at 8:15 on Wednesday and 8:30 on Thursday).
Keep it tuned to our social media for updates on the start time (Facebook, Twitter).
The Indian's are now 16-9 and have won four games in a row.
---
Scores from Thursday at the Winget:
Branson: 8 - United Linen Braves: 0
Enid Majors: 3 - Mt. Home, Arkansas: 1
Enid Plainsmen: 3 - Hillcrest: 8
Ft. Smith, Arkansas: 2 - Kickapoo: 8
---
Bill Doenges Pool Standings After Thursday: (Games on Friday)
Doenges Ford Indians: 2-0 (vs. Mt. Home)
Enid Plainsmen: 1-1 (vs. Wichita)
Mt. Home, Arkansas: 1-1 (vs. Bartlesville Indians)
Hillcrest: 1-1 (vs. Ft. Smith)
Wichita: 0-2 (vs. Enid Plainsmen)
---
Leroy Saddoris Pool Standings: (Games on Friday)
Enid Majors: 2-0 (vs. Branson)
Ft. Smith, Arkansas: 1-1 (vs. Hillcrest)
Branson: 1-1 (vs. Enid Majors)
Kickapoo: 1-1 (vs. Bartlesville Braves)
United Linen Braves: 0-2 (vs Kickapoo)
« Back to Sports