Sports » Latest News
Sports
Posted: Jun 20, 2018 7:35 AMUpdated: Jun 20, 2018 8:35 AM
Indian's Back at Home for Doenges Night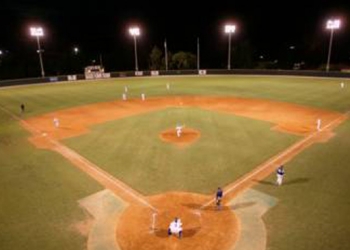 If the rain stays away, there should be more baseball in Bartlesville on Wednesday night.
The Doenges Ford Indians (10-6) are back in action after two days off – the Indians are hosting Three Rivers for a double-header at Bill Doenges Memorial Stadium.
Bartlesville just off three straight victories to end their play up in Chanute, Kansas over the past weekend.
The Indians will try to avenge two losses they had to Three Rivers last week. The Bandits swept Bartlesville this past Thursday (9-0, 5-3), after the Indians had run-ruled them (13-4) to start the season.
Offense has been the name of the game thus far for Bartlesville. The Indians have scored 52 runs the past three games during their winning streak.
First pitch at 6:00 PM. We will carry the twin bill on KWON – AM 1400 and FM 93.3. Streaming online at BartlesvilleRadio.com and on the Bartlesville Radio App.
« Back to Sports