Sports » Latest News
Sports
Posted: Jun 24, 2020 7:18 AMUpdated: Jun 24, 2020 8:20 AM
Indians Set for Rebound in Kansas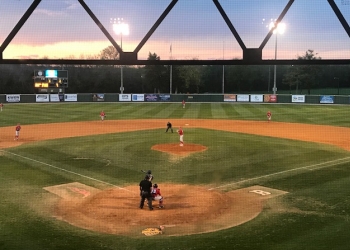 We are one day away from Doenges Ford Indians baseball returning to the airwaves.
Bartlesville's summer baseball team will get back into action on Thursday evening, taking on a Montgomery County club they swept earlier this summer.
First pitch from Coffeyville Community College will be at 6:00 PM for a double-header.
Bartlesville is 7-11 thus far in 2020, but manager John Pannell thinks that a turnaround could be coming. The Indians played well in their final two games in Enid against good competition on Saturday. Pannell says that bodes well for this week and the future.
Pannell was again complementary of Nik Johnson, who pitched well in two different outings against tough competition last weekend.
Bartlesville will play two double-headers in Pittsburg, Kansas on Friday and Saturday, before returning home for a Winget tune-up early next week.
In an effort to get some younger guys some action, Bartlesville will open up Bill Doenges Memorial Stadium June 30, as Pittsburg will visit for a double-header.
The recent-addition game will be the season opener at Doenges for the Tribe.
Upcoming Schedule:
Thursday: Indians @ Montgomery Co. - 6:00 PM DH on KWON
Friday: Indians @ Pittsburg, KS - 3:30 PM DH Game 1 - KPGM - Game 2 - KWON
Saturday: Indians @ Pittsburg, KS - 1:00 PM DH on KWON
Tuesday: Indians vs. Pittsburg, KS - 6:00 PM DH on KWON
Thursday, July 2: Glen Winget Begins at Bill Doenges Stadium
« Back to Sports