Sports » Latest News
Sports
Posted: Jul 08, 2020 6:48 AMUpdated: Jul 08, 2020 7:49 AM
Indians Split at Pittsburg - Days Off Upcoming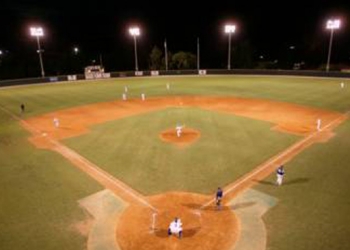 The Doenges Ford Indians had another evening of split baseball on Tuesday night up in Kansas.
Bartlesville dropped its first game against Pittsburg American Legion Post 64, 5-2. However, the Indians would win the second contest 4-1 in five innings.
Bartlesville is 15-18 on the summer heading into a few days off.
In game one, the Indians would get behind 3-0 after the third inning and would never be able to get within one run again. Bartlesville out hit Pittsburg 7-4, but the Indians committed four errors, which led to two unearned runs.
Both Nik Johnson and Hayden Fiddler pitched well, allowing just four hits over six innings. Bartlesville did walk nine batters.
In game two, it was a different story. Ryan Jones and Bryer Kramer shut down the Pittsburg lineup, striking out four and allowing only two hits over five frames. Bartlesville was tied with the American Legion Post 1-1 going into the top of the fifth when the Indians struck for three runs, which would end up being the margin of victory.
The go-ahead base hit came from Rocky Shuman.
The Indians would tack on two more runs in the inning on an RBI ground out from Fiddler and a Dakota Ward double.
Bartlesville has its longest off-period of the summer coming up, as the Indians do not play again until Saturday morning.
Bartlesville hosts Parsons, Kansas for a double-header starting at 11:00 AM.
« Back to Sports