Sports » Latest News
Sports
Posted: Jun 09, 2018 6:02 AMUpdated: Jun 09, 2018 7:02 AM
Indians Split Day 2 at Branson.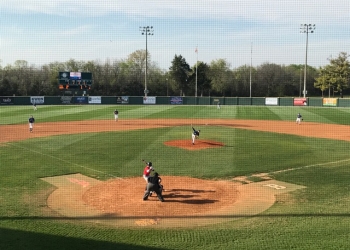 The Doenges Ford Indians split two games on Friday in their second day of their trip to Branson, Missouri.
In game one, the Indians knocked off Carl Junction 11-1 in a run rule shortened contest in day two of the College of the Ozarks Showcase. Left-hander Zach Snow threw five-innings of one one-run ball to give the Indians the victory.
In game two, rain played a little bit of havoc on the Indian's, as Bartlesville lost 10-4r to Play-It-Again-Sports out of Springfield. Randsom Jones had pitched well for the Indians before a pop-up shower caused some issues.
The Indians are now 3-1 in the tournament and 6-2 this summer. Bartlesville will play one or two more games in Branson on Saturday, depending on other outcomes of games and how the seeding played out.
The Indians then return home to get back to regular season action against Ft. Smith, Arkansas on Wednesday, which is KWON Night at the Ballpark.
« Back to Sports