Sports » Latest News
Sports
Posted: Feb 09, 2018 7:34 AMUpdated: Feb 09, 2018 8:34 AM
Jenks at Bartlesville Starts Homestretch for BHS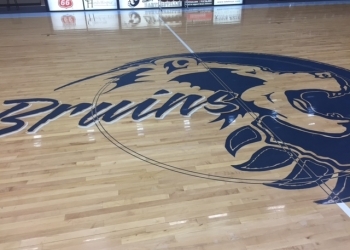 Bartlesville High is back at home for the final stretch run of the season. The Lady Bruins and Bruins host Jenks at Bruin Fieldhouse on Friday night. It is the first of three home games to round out the 2017-18 campaign.
This is a rematch from a previous Frontier Valley Conference double-header just before Christmas, when Bartlesville swept Jenks.
The Lady Bruins won 59-44. The Bruin guys took care of the Trojans 59-51 back on Dec. 19. This will be the third time the BHS boys have faced off against Jenks, Bartlesville got a six-point win against the Trojans in the Broken Arrow Classic, as well. Here is Bruin head coach Clent Stewart.
The Lady Bruins are looking for win No. 21, as they are still undefeated with three games left in the regular season. The boys are 8-12 on the year.
6:30 tip off on the girls side, with the boys to follow around 8:00 – both those games on KWON – AM 1400 and FM 93.3. Also online at BartlesvilleRadio.com and streaming to your device on the Bartlesville Radio App.
You can always listen in the arena - on road and home games this year on our portable FM Transmitter on FM 91.1 inside Bruin Fieldhouse.
BHS found out its playoff assignments on Thursday, as well.
« Back to Sports