Sports » Latest News
Sports
Posted: Sep 16, 2019 8:10 AMUpdated: Sep 16, 2019 9:10 AM
Lady Bruin Volleyball Turning Things Around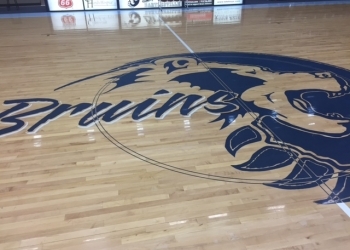 Congrats to the Bartlesville High volleyball team, as the Lady Bruins look to have turned things around heading into the latter half of the season.
BHS tripled its win total this weekend at Bruin Fieldhouse in its own tournament, winning four matches and losing only one en route to a third place finish in a tournament hosted by BHS.
Bartlesville's lone loss was to Booker T. Washington. The Lady Bruins had been heading in this direction the past couple weeks. Head coach Jenn Ward says she has seen the improvement.
The tournament consisted of Ponca City, Tulsa Edison, Booker T., PC West, and Yukon.
Bartlesville will travel to Owasso for another regular season match on Tuesday evening.
« Back to Sports