Sports » Latest News
Dewey Baseball
Posted: Apr 05, 2021 3:23 PMUpdated: Apr 05, 2021 4:23 PM
LaRue at Alternate Site for Astros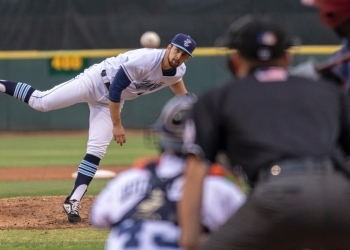 Former local standout Carson LaRue is still hanging around in the world of professional baseball. The former Dewey High School star was optioned to the Houston Astros alternate training site at Whataburger Field in Round Rock, Texas.
The alternate site squad will serve as reserve unit for the Astros. This temporary restructuring is due to the delayed start of the minor league season caused by the coronavirus pandemic. Should Houston lose a significant amount players due to the virus, LaRue could be set for a call up. This will also set his likely destination as Triple-A once the minor league season begins in early May.
LaRue, like many minor leaguers did not get to play any professional games beyond spring training in 2020. The veteran right-hander made 23 appearances between Double-A and Triple-A in the 2019 season. This will be LaRue's sixth season in professional baseball—all within the Astros organization.
« Back to Sports