Sports » Latest News
Sports
Posted: Oct 07, 2019 7:17 AMUpdated: Oct 07, 2019 8:17 AM
Local Clubs Statebound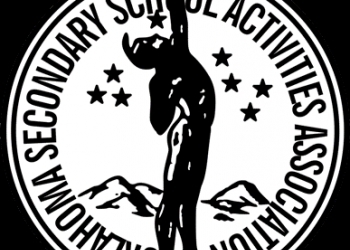 We have a couple area teams headed to state, as regionals wrapped up for lower classifications in softball and volleyball over the weekend.
For the second consecutive season Oklahoma Union volleyball is headed to the 3A state tournament. The Cougars defeated both Dewey and Inola in its self-hosted regional. Both victories were 3-0 straight set wins.
The state tournament will be held in Shawnee starting on Friday. The bracket for that state tournament has not been released, but we will have matchups and more information for you when it comes out, likely later on today. The Lady Cougars are 22-7 on the season and ranked as the No. 2 in Class 3A. Chrissy Ott is the head coach.
Meanwhile Dewey softball is state bound, as well. The Lady Doggers swept through Valliant twice and Henryetta to take home its 3A Regional crown.
Dewey softball ended the season on a high note, as the Lady Doggers had won three of their last four headed into the postseason. Dewey is coached by Nicole Keck and stands at 20-15 on the season.
We will have Dewey's matchup information for you when the 3A State bracket is released.
« Back to Sports