Sports » Latest News
Sports
Posted: Nov 23, 2021 7:12 AMUpdated: Nov 23, 2021 8:12 AM
Martinez Wins Tulsa Marathon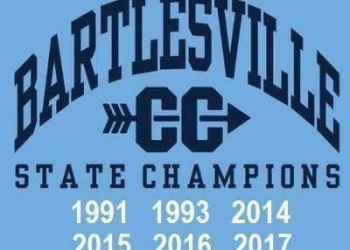 A former Bartlesville High Bruin won the Tulsa Route 66 Marathon this past weekend in downtown Tulsa.
Congrats to James Martinez, who also won the 2019 marathon. This is his second win in the event in a row. They did not hold the race last year due to COVID-19.
Martinez ran the race in 2:36:07 on Sunday morning. That was a bit ahead of his pace that won the 2019 version of the road race.
Martinez was an instrumental part of Bruin cross country during his career at BHS. He finished third at state in 2017 as a senior. The Bruin guys won state championships in Class 6A in 2016 and 2017.
James' dad Juan is also a big-time long distance runner, with numerous wins.
« Back to Sports