Sports » Latest News
Sports
Posted: Sep 17, 2019 7:46 AMUpdated: Sep 17, 2019 8:57 AM
No Football for WCS This Weekend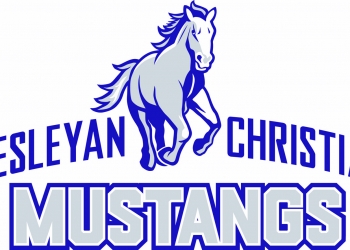 Sticking with football, one area team's game on Friday has been called off because of tragic circumstances.
Wesleyan Christian was slated to take on Southwest Covenant this Friday in the Oklahoma City area. The game has been canceled.
Southwest Covenant is coping with a loss of one of its football players during a game this past weekend. Peter Webb suffered a head injury while completing a sack in a contest against Strother.
He was knocked unconscious and later died at a hospital.
These are circumstances that Wesleyan Christian knows too well, as the Mustangs had a player, Ben Hamm, pass in similar fashion in 2015.
Southwest Covenant's coach is Trey Cloud, who is the son of Wesleyan Christian Coach Curt Cloud.
The Mustangs plan on being in attendance for his funeral later this week.
The game will not be made up. Southwest Covenant plans on finishing the season.
« Back to Sports