Sports » Latest News
Sports
Posted: Apr 05, 2021 7:13 AMUpdated: Apr 05, 2021 8:13 AM
OKWU Baseball Hitting Its Stride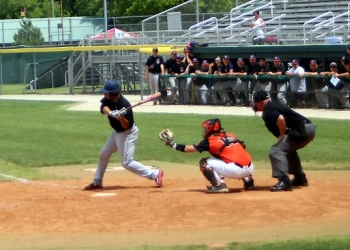 Oklahoma Wesleyan baseball is starting to flex its muscles as the NAIA baseball season is over halfway done.
The Eagles swept another conference opponent over the weekend.
OKWU bopped Sterling College in three straight games, winning 14-8 on Friday, then swept a double-header on Saturday, 19-2 and 21-5.
Wesleyan is 27-3 overall, 12-1 in conference play. It has been the Eagles offense that has spurred them.
OKWU ranks second in the country in home runs per game, second in RBIs per game, fourth in runs scored per game and sixth in batting average.
Wesleyan is hitting .355 as a team with 66 home runs through 30 games. OKWU has single games against Southwestern and Tabor on its schedule this week.
The Eagles are No. 16 in the country in the latest NAIA top-25 poll.
« Back to Sports