Sports » Latest News
OKWU Baseball
Posted: May 09, 2022 4:26 PMUpdated: May 09, 2022 5:26 PM
OKWU Baseball on National Tournament Bubble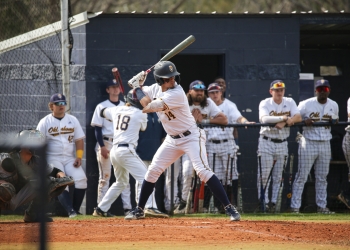 The Oklahoma Wesleyan baseball is officially on the bubble. The Eagles were bounced from the Kansas Collegiate Athletic Conference baseball tournament after back-to-back losses to Ottawa and Kansas Wesleyan over the weekend. OKWU had won against Friends in the tournament opener on Friday.
The Eagles finished the season at 38-19 and have a decent case for an at-large bid into the NAIA Regionals. OKWU head coach Kirk Kelley makes the case for his team.
OKWU has qualified for every regional that has been played since 2014. The Eagles battled numerous injuries early in the season on the heels of last year's NAIA World Series bid. OKWU closed the regular season on a 10-game winning streak.
The NAIA tournament bracket will be revealed Thursday at 4 p.m.
« Back to Sports