Sports » Latest News
Sports
Posted: Jun 07, 2017 5:40 AMUpdated: Jun 08, 2017 9:29 AM
OKWU Renovating Gym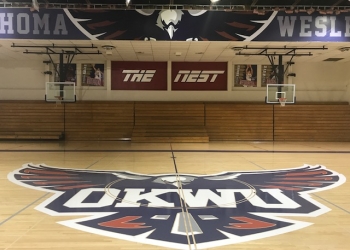 The Oklahoma Wesleyan Athletic Department is in the middle of a major upgrade at the Mueller Sports Complex - amid what has been a busy spring for the Eagles.
OKWU's basketball gymnasium will be nearly unrecognizable come next year, as a new court and new bleachers are being installed. The lobby area of the complex was redone as the first phase two years ago. Here is Oklahoma Wesleyan Athletic Director and head Men's Basketball coach Mark Molder.
The court is already done with some new signage hanging in the gymnasium as well.
The bleachers should be finished by the time school starts again in the fall.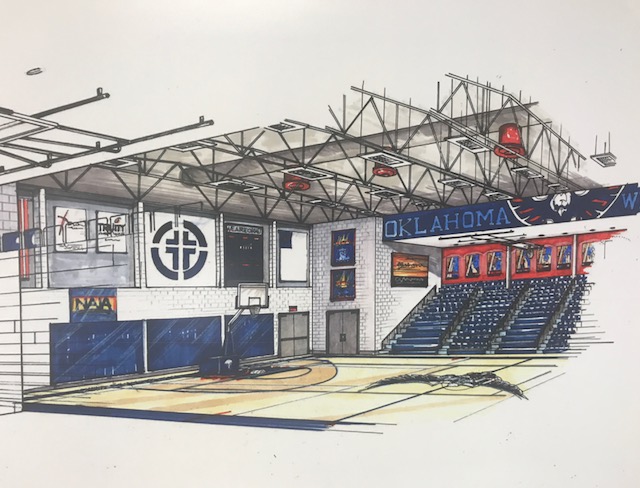 « Back to Sports