Sports » Latest News
Sports
Posted: Nov 06, 2019 11:06 AMUpdated: Nov 06, 2019 12:06 PM
Parker Out Indefinitely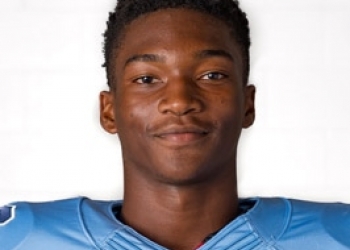 There was some bad news for former Bartlesville Bruin AJ Parker on Tuesday.
As wasreported earlier this week, Parker was sidelined on Saturday during K-State's win over Kansas in the Sunflower Showdown on Saturday. Wildcat coaches were hoping the injury to the defense back's ankle was just a sprain, head coach Chris Klieman announced that it was indeed a fracture.
This will put Parker out of the Wildcat lineup for the foreseeable future. It is possible if he avoids surgery on the ankle that it could be healed by the bowl game for the 'Cats.
Klieman said that the former Bruin would be "out indefinitely."
« Back to Sports