Sports » Latest News
Sports
Posted: Sep 21, 2022 11:18 AMUpdated: Sep 21, 2022 12:18 PM
Pawhuska's Gauntlet Continues Against Vinita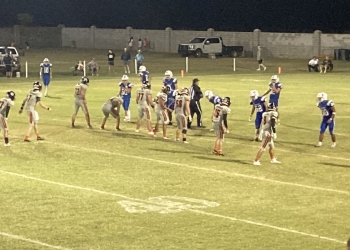 Pawhuska came storming back against Woodland last week. Halfway through the second quarter, the Huskies were down 32-6 before scoring 20 straight before halftime.
The Huskies would take their first lead with 30 seconds left in the game up 48-40. They would allow a touchdown as time expired, but a Tyrel Richardson sack would be the lone two-point conversion the Huskies stopped and the win.
PHS has gone down by several scores in their last two games but have clawed back to put themselves in a position to win.
Huskies Head Coach Matt Hennesy on his team's effort.
This week they have a 3-0 Vinita team deemed seventh in the Class 2A MaxPreps rankings. Vinita won their last game against Sperry 46-10.
Kickoff is Friday, Sep 23 at 7 p.m. in Vinita.
« Back to Sports