Sports » Latest News
Sports
Posted: Feb 22, 2021 7:24 AMUpdated: Feb 22, 2021 8:24 AM
Sport Talks Big Assistant Hire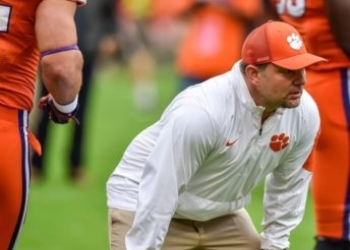 There was some buzz statewide in the high school football world about Bartlesville High's hiring of a big-time assistant late last week.
Bruin head coach Jason Sport nabbed Mike Briglin to coach Bartlesville's defensive backs for 2021. Briglin has mostly spend his career at the college level, most notably as a defensive backfield coach at Clemson from 2015-2019.
Sport says the relationship he built with Briglin during his recruiting of the area is what helped bring him to Bartlesville.
Sport also said the administration and community support continue to be a big draw when hiring assistants.
« Back to Sports