Sports » Latest News
Sports
Posted: Jul 04, 2018 7:07 AMUpdated: Jul 04, 2018 8:07 AM
The Glen Winget Tournament is Here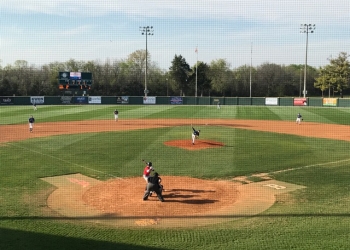 Wednesday is the day, the start of the 59th annual Glen Winget Memorial baseball tournament in downtown Bartlesville.
The Doenges Ford Indian's have hosted the event every year since 1959 and 10 teams will embark on Bill Doenges Memorial Stadium for the tournament starting at 11:00 AM.
Schedule for the day:
11:00 AM: United Linen Braves will take on the Enid Plainsmen.
1:00 PM: Ft. Smith, Arkansas then takes on Branson, Missouri.
3:00 PM: Wichita, Kansas against Mountain Home, Arkansas.
5:00 PM: Kickapoo, Missouri against The Enid Majors.
7:00 PM: Bartlesville (14-9) will host Hillcrest, Missouri.
Glen Winget Tournament Director John Pannell says the sportsmanship and respect for the game makes this week a lot of fun.
We will broadcast the Indian's games all weekend on KWON – AM 1400 and FM 93.3.
Game times are subject to change based on how long the previous games went. Keep it tuned to the Bartlesville Radio Facebook and Twitter page and we will try to keep you up-to-date on the exact first pitch times.
The Freedom Fest Fireworks will follow the Indian's game this evening just beyond the outfield fence at Bill Doenges. The Fireworks are scheduled to start at 9:45 PM. Tune to KWON to see where the Indain's game is if there is a delay for the start of the show.
The Indain's last won the Winget in 2016.
« Back to Sports