Sports » Latest News
Sports
Posted: Jan 16, 2020 7:15 AMUpdated: Jan 16, 2020 8:23 AM
WCS Playing Well into Jan.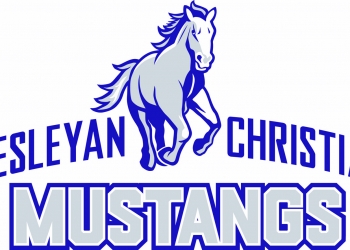 Class B basketball only has about 3.5 weeks left in the regular season, and Wesleyan Christian School looks to be peaking at the right time.
The Mustang boys are coming off an overtime loss to Mingo Valley on Tuesday night 67-61.
WCS stands at 8-4 before playing on Friday and Saturday against South Coffeyville and Shilder. Wesleyan already owns double-digit wins against those teams from the fall semester.
WCS is coming off a win of its own tournament this past weekend, beating Wynona, Tulsa CHEF and WACHA in three straight games. Head coach Kameron Nettleton says it was good to come off a long layoff with three straight home wins.
Wesleyan Christian will travel to Ramona to be in the Caney Valley tournament starting on Monday of next week.
We will have coverage of the Mustangs, along with all the other area schools in the Caney Valley Tournament next week on KRIG 104.9.
« Back to Sports