Sports » Latest News
Sports
Posted: Sep 20, 2022 8:25 AMUpdated: Sep 20, 2022 9:25 AM
WCS Win over Barnsdall Includes Dramatics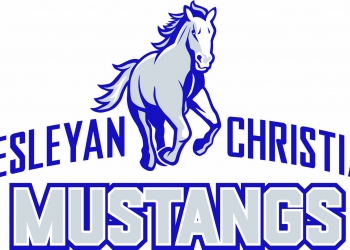 Another are football team that begins District play this weekend is Wesleyan Christian School.
The Mustangs are at home against Oaks, and it could be a preview of the top-two teams in Class C District 3. WCS posted a score last week that turned a lot of heads throughout the area. The Mustangs knocked off Class B, Barnsdall.
WCS beat the Panthers 53-52 on some late-game heroics. Both teams had leads of two touchdowns, but when Barnsdall went up two scores with less than five minutes left in the game, Wesleyan Christian game alive.
Head coach Curt Cloud talks about the thrilling conclusion to last week's game.
Following the Kael Siemers touchdown, instead of kicking a PAT for the tie, Wesleyan Christian School went for the win. Quarterback Tyrel Cloud ran in the two-point conversion to give the Mustangs the lead back. Barnsdall would drive inside the WCS 20 on the ensuing possession, but an interception ended the game.
Cloud says the victory stands out.
Oaks is 3-1 thus far, with a loss to the only team that has beaten Wesleyan Christian, Webber's Falls. A 7:00 kickoff off Silverlake in Bartlesville for possibly the District title on Friday night.
« Back to Sports