Sports » Latest News
Sports
Posted: Nov 20, 2021 9:12 AMUpdated: Nov 20, 2021 10:12 AM
Wesleyan Christian Falls in Class C Quarters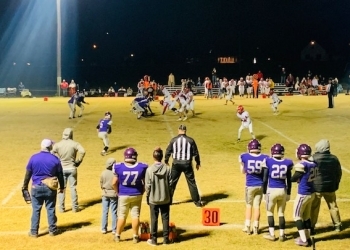 The magical ride for Wesleyan Christian School football came to a close on Friday night in Mountain View.
Mustangs fell at Mt. View-Gotebo, 70-19 in a run rule.
WCS ends its season at 8-4.
The Tigers were elite from the start. The shortened game still took nearly two hours after all the scoring. WCS was able to score three times on MVGHS, which is the second-most points the Tigers have surrendered this season.
The playoff victory for Wesleyan Christian over Sasakwa will still put this 2021 season on the map. It was the second-playoff victory all-time for the Mustangs.
« Back to Sports