Sports » Latest News
Sports
Posted: May 19, 2020 7:24 AMUpdated: May 19, 2020 8:24 AM
Youth Sports Making a Comeback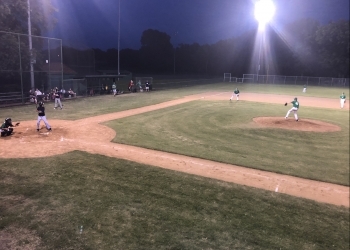 We are still awaiting the return of sports across Northeast Oklahoma, but there are some signs that things may be heading in the right direction.
Youth sports have been some of the first organized activities to return, and Bartlesville did have a youth baseball team in action this past weekend.
The Bartlesville Renegades, an 11-and-under baseball team played in a tournament from Shootout Baseball. The Oklahoma-based tournament organizers played events in both Stillwater and Owasso this past weekend, and plan to continue their tournaments under CDC guidelines and guidelines from the state of Oklahoma.
The Renegades are one of the only teams in any kind of competitive action this summer so far. Washington County Youth Baseball and Softball made the announcement last week that they would be cancelling their season, which includes recreational softball and baseball.
The cancellation extends to the Bartlesville Area Amateur Baseball, which will not be played this year. The annual BAAB tournament would have been played in about four weeks.
No official news on the Doenges Ford Indians or high school activities from the OSSAA, but we will have that news when it's available.
« Back to Sports