News
Washington County
Posted: May 15, 2018 2:35 PMUpdated: May 15, 2018 9:46 PM
Bartlesville Man Charged After Threatening Girlfriend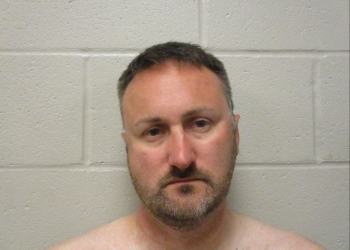 Max Gross
A man who threatened his girlfriend and held a knife to her was booked into police custody. Keith Wiersig made an appearance at the Washington County Courthouse to face a felony charge of first degree burglary.
According to an affidavit, a woman reported that she and Wiersig got into an argument after a night of drinking. At around 1:30 in the morning Wiersig left and then returned to the home.
Wiersig knocked on the door and the woman wouldn't let him in. The victim claims that Wiersig told her to open the door or things are going to get bad. The victim also claims that Wiersig was holding a knife while standing on the other side of the door.
Wiersig then broke a window on the front side of the home. The woman used her cell phone to take a video of the incident. Wiersig then retreated to his home on the other side of the street after learning the police had been called.
The woman's three children were also present during the incident. Wiersig posted a $5,000 bond.
« Back to News